How to Train Your Australian Cattle Dog to Herd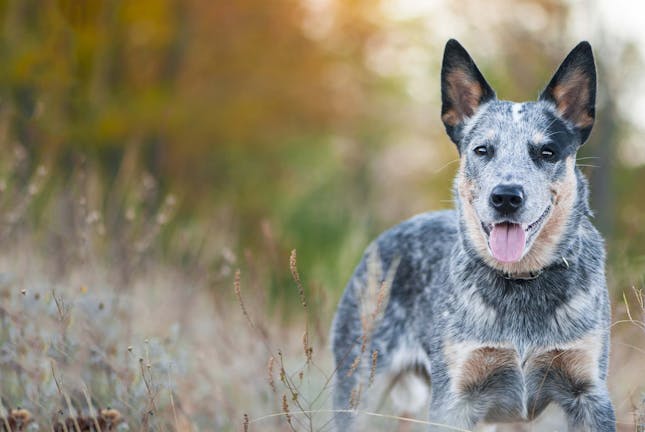 Introduction
If you own droves of cattle, you need to get your hands on a good heeler! And by far, the best beast for the job is an Australian Cattle Dog. This pooch is part Highland Collie, part Dalmatian, part Kelpie and surprisingly, part dingo! The wild dingo roots help this dog thrive in all types of conditions.
It's been said that a good cattle dog can do the job of three men on horseback. A fully trained Queensland Heeler can take on the largest of cattle. By nipping at the heels, the dog can direct even the most stubborn bovine in the herd to go in the right direction. But the best cattle dogs are able to distinguish which animals need strong guidance, and which only need gentle encouragement.
Top
Defining Tasks
That being said, it can be difficult and expensive to get your hands on a fully trained red heeler. This leaves you having to start from scratch. Australian Cattle puppies do have some strong herding instincts, but what they don't come with is the obedience to get the job done. And instinct alone can spell disaster for both the herd and the canine.
Be prepared to invest years of training to get a quality farm worker. The learning begins as soon as you bring the little furball home. Master all of the basic dog commands during those first few months before even thinking about letting the dog near your livestock.
Top
Getting Started
Being mentally prepared to train your Australian Cattle Dog really is half the battle. Some things that will help along the way are:
Knowledge: Talk to farmers and trainers who have successfully trained heelers to do work. Learn the best techniques to teach your dog the skills it will need.
The Right Dog: Family matters when it comes to workers. Look for a pooch whose parents are active herders themselves.
Some Waterfowl: No really! As you'll learn below, ducks can make excellent practice animals for finessing your dog's herding tactics.
While gentle training can work for basic good-dog behavior, training a cattle dog requires what is known as "respect training". This means that not only are you going to reward good behavior, you're going to have to dish out negative consequences for disobedience. Any discipline should be controlled and must never harm the dog. However, when your pup will be dealing with creatures that can top a ton, obedience is a matter of life and death!
Below are some of the highest revered methods to take your pooch from basic puppy to professional work dog. As you're going through the steps, if your dog isn't quite getting the point, you may have to postpone training for a few weeks so their maturity level can catch up to the task at hand.
Top
The Controlled Exposure Method

Basic Commands
Make sure that your cattle dog knows "come" and "lie down" like the back of their paw.
Exposure
Bring your dog around livestock while you go about your daily chores. Ensure that the pooch does not go into any stalls or enclosed areas.
Manage
Use a long rope to let the dog get close to the animals without full freedom. Walk around the whole herd.
Observe
Look to see if the dog lowers its tail and naturally walks around the livestock. This shows readiness. Keep training sessions short and watch for signs your pup is getting tired.
The Practice Ducks Method

Introduce commands
Work on the commands "come bye", "walk on" and "away" while your dog is on-leash. This helps them learn the directions you want them to go.
Provide a "herd"
Gather some waterfowl and let them run free in the yard.
Practice
Let your pup run loose and try out each command. Make the dog take a break, then get right back out there.
Increase difficulty
If things are going well, you can try putting your pooch in with a few livestock animals. Let him practice on the mini-herd until he is ready for the real deal.

Commands
Make sure your pup has his commands down pat.
Choose your herd
Pick out several animals that have been around a herding dog before, but are not much older than a year or two.
Set the stage
Remove corners in your pen or purchase one that is round.
Practice
Allow your dog to practice herding on these calm specimens. Call quits on the training session soon as the dog does signs of nervousness, exhaustion or stress.
By Amy Caldwell
Published: 09/20/2017, edited: 01/08/2021
---