How to Train Your Dog to Become a Service Dog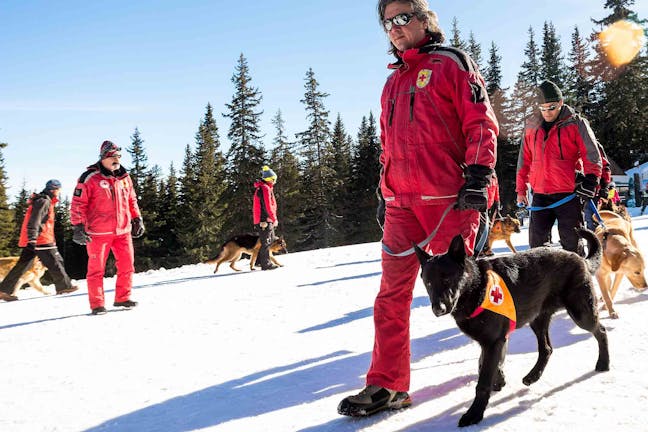 Introduction
A service dog is a dog that is specially trained to assist someone with a disability, by performing a task or tasks for or with them. When we think of a service dog, most of us think of a guide dog, a dog that assists a vision-impaired person to navigate their environment, but service dogs can be utilized to help a host of people with different disabilities by performing specific tasks to assist people with hearing impairment, paralysis, and neurological disorders. Because service dogs must accompany their handlers in public places where dogs are not usually permitted, such as in restaurants, movie theaters, shopping centers, and libraries, service dogs must exhibit a range of behaviors in addition to the task for which they are specifically trained to aide their handler.
Top
Defining Tasks
Service dogs are specially trained to perform a task or work that a disabled individual needs in order to assist them and allow them access and independence. Service dogs may help visually, hearing, or mobility-impaired individuals or individuals with medical conditions such as seizures, low blood sugar, neurological disorders, and psychiatric conditions, which require service dogs to perform a variety of tasks to meet their owner's needs. Because service dogs need to accompany their owners in a wide variety of public settings, their temperament, socialization, training, and manners needed to accommodate the requirements of accompanying their owners on their daily activities. Service dogs need to be quiet, calm, focused, socialized, and obedient. A range of training and behaviors are required of all service dogs, in addition to their special work.
Top
Getting Started
Not all dogs have the temperament to become service dogs. While all breeds are acceptable, some are more prevalent as service dogs because of their natural temperament and abilities. Making sure your dog is in good health and of an appropriate natural disposition is important before initiating service dog training. Service dogs should be spayed or neutered. Your dog will need to be well socialized, so you will need to establish experiences with a variety of people and places, to ensure appropriate socialization. Using a leash and treats to conduct basic obedience commands, and leash manners will also be required.
Top
Expose
Take your dog on lots of walks and excursions. Interact with other people and dogs. Expose your dog to potentially frightening situations, crowds, noise, unexpected activity.
People
Visit friends and neighbors with children. Have your dog play with children, who may not always have impeccable manners and make loud noises and unexpected movements. Ensure your dog is comfortable in this situation. Visit friends with seniors in the home. Take your dog to homes with lots of people around, or invite lots of friends to your home so your dog is used to being in a crowded room full of people, noise and activity.
Ignore others
Teach your dog to ignore attention from other people, and to focus on his handler. Reward the 'look at me' command. Have assistants provide a distraction, and if the dog attends the other person, have them stop and ignore him, When your dog's attention returns to you, reward. Teach your dog that ignoring others and paying attention to the handler is rewarded.
Off duty
Teach your dog when he is "off duty". Provide your dog a command for 'play' or 'relax' and reward him for playing with another person. Teach him to distinguish between being on duty and off.
Bomb proof
Teach your dog to be calm and non-agressive in a variety of strange, irritating, and possibly frightening situations. Do not overwhelm the dog. Introduce scenarios one at a time, reward calm behavior, and ignore or correct agitation or anxiety.
The Tasking Skills Method
Identify task
Determine what task will be required. A variety of skills, from guiding to alerting to noises, seizure, low blood sugar, or anxiety may need to be taught.
Break it down
Break the task down into small steps, use clicker training to cue the first step: e.g. approach keys, provide treats.
Shape
Shape the task further, add on the next step in the sequence for the task: e.g. pick up keys in mouth, provide treats.
Complete
Teach your dog the remaining steps of the task. For example, click for bring keys and reward, click for drop keys and reward, etc., until the taks is completely shaped.
Practice
Repeat the task in a variety of environments and with distractions. Keep training sessions short, about 5-10 minutes long, multiple times per day, until the series of behaviors to complete the task are accomplished.
The Public Access Skills Method
Access
Teach your dog to get in and out of vehicles and to enter and exit buildings.
Heel
Teach your dog to heel, walking next to the handler without pulling, matching the stride or speed of the handler.
Off leash
Teach your dog to come when called and basic off-leash control, including 'sit/stay' and 'down/stay' commands.
Leave it
Teach your dog to ignore environmental distractions, such as food, garbage, small animals, etc.
Potty on command
Teach your dog to go potty on command, so that he can relieve himself at an appropriate time. Reward your dog for going pee or poop when given the appropriate command. Monitor your dog's bathroom schedule, and be attentive so you can catch him when he needs to go and provide the command. Repeat over a number of weeks.
By Amy Caldwell
Published: 11/08/2017, edited: 01/08/2021
---